Welcome to HeavyLift@Sea GmbH
Design. Consult. Calculate.
From vocation to passion. HeavyLift@Sea GmbH is a medium-sized service company in the maritime industry. Our range of service is of great variety.
Deck Carrier
Offshore Wind Feeder
Crew Transfer Vessel
Jack-Up Service Vessel
Container Vessel
...
Planning. Projekt management. Support.
Planning of offshore jobs.
Project management in general.
We will be happy to provide professional support for your projects.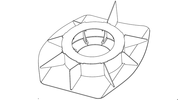 Consistent, high-quality drawings.
Better visualization and basis for discussion.
Sietas Loading System. SLS.
Your contact for loading computer.
Consultation. Survey. Measurement.
Many questions can be better assessed on site.
We come to you!
Hull-line design and optimization
Hull-line design and optimization reduce the fuel consumption.
Maneuver simulations and investigations of the sea state behavior
Welcome
"We see ourselves as a system provider. Our thinking and actions put our customers in the foreground. Our service is based on a holistic approach that integrates optimization potential and risks into considerations and developments from the very beginning."
Hendrik Gröne, Managing Director
Hendrik Gröne, Geschäftsführer
Many years of shipyard experience meet ambitious young engineers. We live the approach of a holistic, dynamic engineering. An open corporate culture, mutual support and exchange of experience are a matter of course for us. Short communication and decision-making channels speed up our work. We think future-oriented and work with foresight.
We want to work together with our customers to develop the best solution for each specific task for everyone involved. We rely on an open and sincere dialog.

Are you looking for a reliable system provider with experience?

Flexibility is important to you?

Do you trust in sound knowledge and a holistic approach?
Specialists in one field work together in cross-task projects. We are continuously expanding our skills and knowledge. Short distances, a constant exchange of experience and mutual support characterize us.
Our team includes the developers of the first Heavylift Jackup vessel designed and built in Germany.
No task is too small for us and almost nothing is too big. We cover all disciplines in classic shipbuilding and look forward to a personal discussion with you.
Engineer looking for challenges (m/f/d)
HeavyLift@Sea is a Hamburg-based engineering company that is always interested in dedicated professionals of any age. If you are enthusiastic about technical issues in the maritime sector and would like to help shape the future, then apply now!